Interspiritual Sundays
Sundays
9:00 – 10:00am CDT (GMT -5)
Online, on Zoom (click to register and get the link)
Donation Basis ($15 suggested)
Contact me for more information
Make a Donation
Connect with others in the beautiful space that is created when people join in meditation. Interspiritual Sundays is inspired by an interspiritual view that celebrates the common wisdom of the world's great religious traditions. Each session includes inspiring readings, time for silent meditation, a group lovingkindness meditation, and time for personal sharing. Please join us for this experience of meditation in community. All are welcome!
Curious to know more more about interspirituality? Here are two helpful ways of understanding this growing movement: a description by Joan Borysenko and another on patheos.
Mindful Tuesdays
Explore meditation practice as a path to mindfulness, healing and awakening. You will learn new types of practice and experience the benefits of each. The group will focus on four general types of practice: mindfulness, em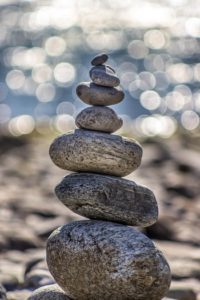 bodiment-oriented, social noting, and lovingkindness. Each week, you will learn a new meditation practice and have time to practice. There is time to share your individual journey and to receive personal guidance to help you deepen your practice. Enjoy spiritual community and connection while learning tools to help you go deeper in your personal journey. All are welcome!
This group operates on a donation basis ($15 suggested)
On Zoom (click to register and get the link)
Contact me for more information
Make a Donation ($15 suggested)
Mindful Tuesdays (ongoing, weekly)
7:30-9:00pm CDT (GMT -5)
Social Meditation Group
Group forming now, please inquire
Online, on Zoom
Donation Basis ($10 suggested)
Contact me for more information
Social meditation is a way of meditating that embraces our social, relational nature. Instead of isolating ourselves from others when we meditate, here we meditate as a group. Instead of practicing silently, we practice out loud. The experience quiets the mind, creates calm and is surprisingly intimate. Social meditation offers us a way to go deep into authentic meditation practice with others, an experience that is transformative and enjoyable. It also offers the benefit of a subtle peer pressure, which helps us stay focused on our practice and reduces mind-wandering while meditating. I hope you'll check it out!
Awakening Circles
On the 4th Wednesday of the month
Future dates: May 27, June 24
7:00 – 9:00pm Central Daylight Time (GMT -5)
Donation Basis: $20 suggested
Online (on Zoom)
Contact me for more information and to register
Awakening Circles are gatherings of spiritual seekers who come together for mutual support in their life journeys. Each Circle opens with silent meditation and intention-setting followed by the core of the experience – time for personal sharing by participants. During the sharing process, participants are asked to hold each other in respectful silence. Sharing time is for each speaker's personal exploration of their unfolding spiritual life. Listeners spend this time deeply listening to the speaker, while reflecting on their own journey. The experience is one of being with others in a profound way that goes beyond the experience of a typical support group. You will experience a sense of spiritual community that leaves you feeling deeply seen, supported and connected to others in your journey. Please contact Bill Epperly to find out more about Awakening Circles.
Centering Prayer Saturdays
Every Saturday
9:30-10:30am CDT (GMT -5)
Online, on Zoom (click to register and get the link)
Donation Basis ($10 suggested)
Contact me for more information
Make a Donation
Join us for Centering Prayer, a contemplative practice from the Christian tradition. Centering Prayer is a silent, meditative practice that leads to a sense of resting in God, in pure Presence beyond words and concepts. Each session opens with check-ins, followed by a Psalm reading and twenty minutes of Centering Prayer. A brief sharing time follows. All are welcome irregardless of spiritual orientation.
For more information about Centering Prayer, this flyer has an excellent overview of the Method. You might also read more on Contemplative Outreach's site.