New Year's Eve Contemplative Ceremony
Preparing for the New Year to Come

Thursday, December 31st
9:00 – 10:00pm CT
On Zoom
Donation Basis ($20 suggested)
Register Now
Gather in community to celebrate the New Year. You will be invited to review 2020, gleaning your learnings and searching for the silver lining around this profound year of pandemic. You will be invited to participate in a powerful ritual to let go of anything that needs to be released before turning to face the prospect of a beautiful new year full of opportunities for life. The program includes a guided lovingkindness meditation, inspirational readings and time for silent meditation.
---
Integral Spiritual Practice Group
On Zoom 
Contact me to register or for more information
Make a Donation ($15 suggested)
First Wednesday of every month
7:00-8:30pm CT
Walk the path to spiritual awareness, healing and awakening. You will learn new types of practice and experience the benefits of each. The group will focus on four general types of practice: mindfulness, embodiment-oriented, social meditation, and lovingkindness. Each week, you will learn a new meditation practice and have time to practice. There is time to share your individual journey and to receive personal guidance to help you deepen your practice. Enjoy spiritual community and connection while learning tools to help you go deeper in your personal journey. All are welcome!
---
Interspiritual Sundays
Every Sunday
9:00 – 10:00am CT
Online, on Zoom
Donation Basis ($15 suggested)
Contact me to register or for more information
Make a Donation
Connect with others in the beautiful space that is created when people join in meditation. Interspiritual Sundays is inspired by an interspiritual view that celebrates the common wisdom of the world's great religious traditions. Each session includes inspiring readings, time for silent meditation, a group lovingkindness meditation, and time for personal sharing. Please join us for this experience of meditation in community. All are welcome!
Curious to know more more about interspirituality? Here are two helpful ways of understanding this growing movement: a description by Joan Borysenko and another on patheos.
---
Centering Prayer Saturdays
Every Saturday
9:30-10:30am CT
Online, on Zoom
Donation Basis ($10 suggested)
Contact me to register or for more information
Make a Donation
Join us for Centering Prayer, a contemplative practice from the Christian tradition. Centering Prayer is a silent, meditative practice that leads to a sense of resting in God, in pure Presence beyond words and concepts. Each session opens with check-ins, followed by a Psalm reading and twenty minutes of Centering Prayer. A brief sharing time follows. All are welcome regardless of spiritual orientation.
For more information about Centering Prayer, this flyer has an excellent overview of the Method. You might also read more on Contemplative Outreach's site.
---
Introduction to Social Meditation (dates and time TBA)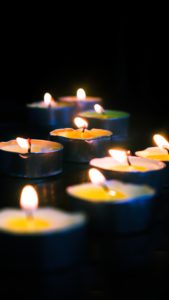 While the pandemic rages on, we are also in the midst of a mindfulness meditation revolution. This ancient spiritual practice has found modern applications as a tool for stress management, psychological wellness, and awakening. Neuroscience is discovering
that mindfulness meditation causes fundamental changes to our brain and nervous system that restore our natural balance and allow healing of stress-induced states.
In this experiential program, you will explore an emerging form of mindfulness meditation that is particularly suited to our social, relational nature. Called Social Mindfulness Meditation, this approach to meditation leads to inner peace as well as a felt-sense of connection to others that can be deeply renewing after weeks of social distancing. In this introduction, you'll learn more about how social meditation works as well as the neuroscience behind the practice. Please wear comfortable clothing suitable for light stretching. No prior experience with meditation is necessary.